Honey Production
CDI is dedicated to developing a variety of ecosystem services in addition to timber. Since 2016, Hacienda El Manantial has been home to 28 apiaries, consisting of nearly 1,000 bee hives. The bimodal climate of the eastern plains, marked by two distinct seasons, combined with the project's diverse mix of exotic and native plant species, is perfect for the year-round production of quality honey with an exquisite and distinctive floral flavor. . In addition to ensuring the pollination of local vegetation, beekeeping allows the production of a value-added primary product that helps ensure the financial viability of the reforestation project.
Honey production levels at Hacienda El Manantial are above the national average, and the project is now the largest producer of honey and wax in the Department of Meta. We are pursuing the goal of becoming the main beekeeping project in the region. A mechanized extraction facility equipped with the latest technology for the processing of hive products, and a team of dedicated specialists ensure the continuous improvement of the operation of our beekeeping project and allows us to offer training and education services to other beekeepers in the Department. of the Meta.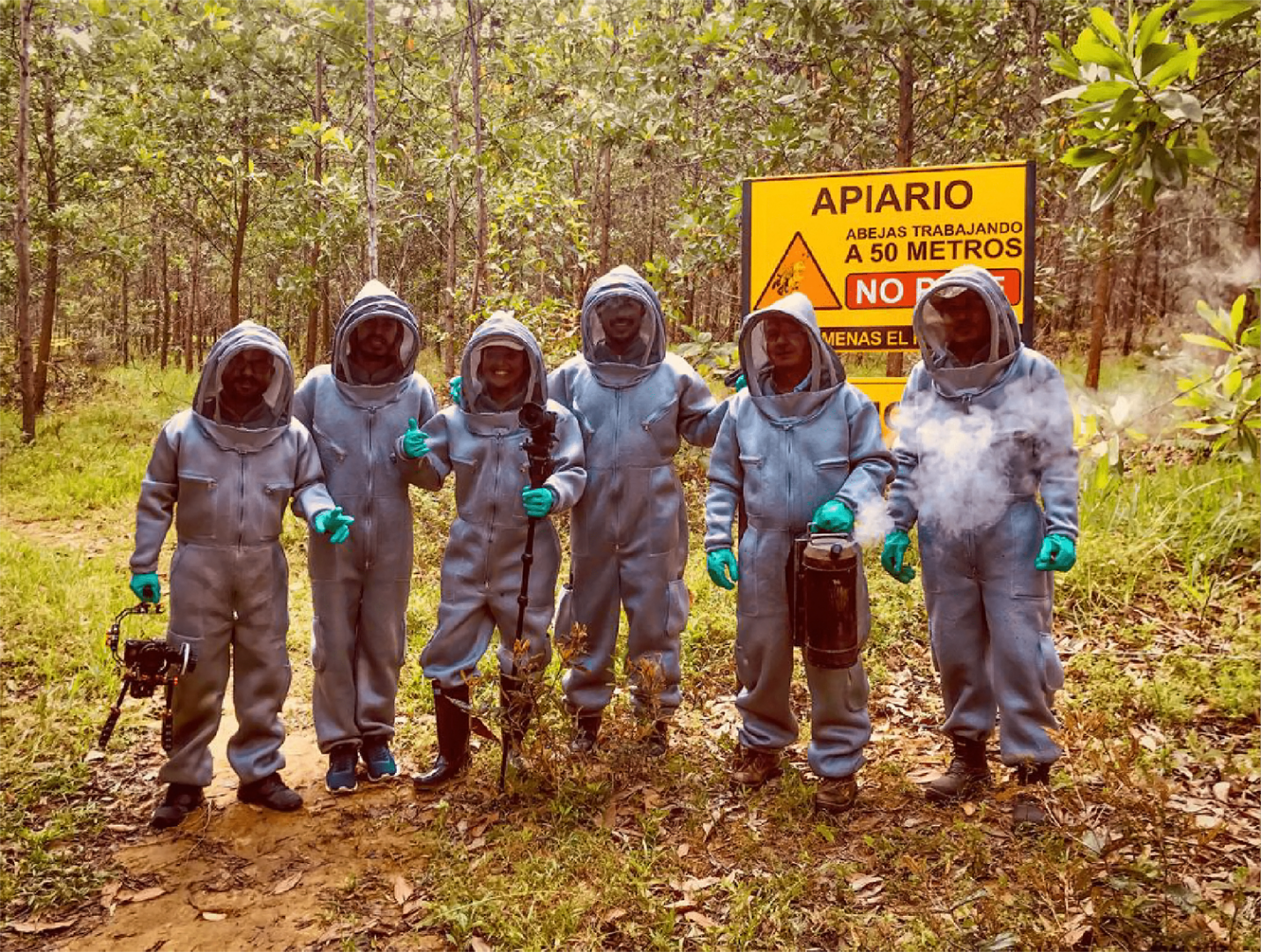 Characteristics of our honey
Taste: A variety of flavors are found in different honeys, from those with a subtle floral flavor to those with a slightly spicy aroma. They generally have a very mild astringent finish and a slimy consistency.

Smell: Medium intensity, floral notes.

Color: The honeys each have their own color, from light to very dark. On the Pfund color scale, most honeys fall between Extra Light Amber and Dark Amber.
---