Hacienda El Manantial is a pioneering sustainable forestry project managed by CDI in Colombia for Novartis. Its main objective is to reduce the climate impact of Novartis operations and meet its voluntary goal of reducing greenhouse gas emissions, while generating an innovative and scalable business model for sustainable forestry development in the Eastern Plains of Colombia.
The project was registered under the CDM in October 2019 and aims to capture up to 640 kilotons of carbon dioxide (CO2-e) by 2030 and become a pioneer commercial reforestation project with native species in a Colombian region, where other commercial forestry projects only plant a few exotic species, such as acacia, pine, eucalyptus and rubber.
Since its establishment in 2014, more than 2,000 hectares have been planted on degraded grasslands that were burned by local ranchers every year before their projects began. In addition, approximately 600 hectares of wetlands and riparian forests have been voluntarily declared of High Conservation Value and are being protected for their importance to local biodiversity and the ecosystem services they provide. Degraded wetland and forest areas, where trees have disappeared and biodiversity diminished due to previous land management, are being replanted with native tree species that will not be harvested later.
In addition to planting a handful of fast-growing exotic species for carbon sequestration and financial sustainability purposes, CDI has planted more than 100 native tree species of local biodiversity in small trials. These trials are being evaluated to select those native species whose development, resistance to pests and diseases, adaptability to local climatic and soil conditions; and other characteristics are suitable for establishing commercial plantations in future expansions for CDI's afforestation and reforestation activities.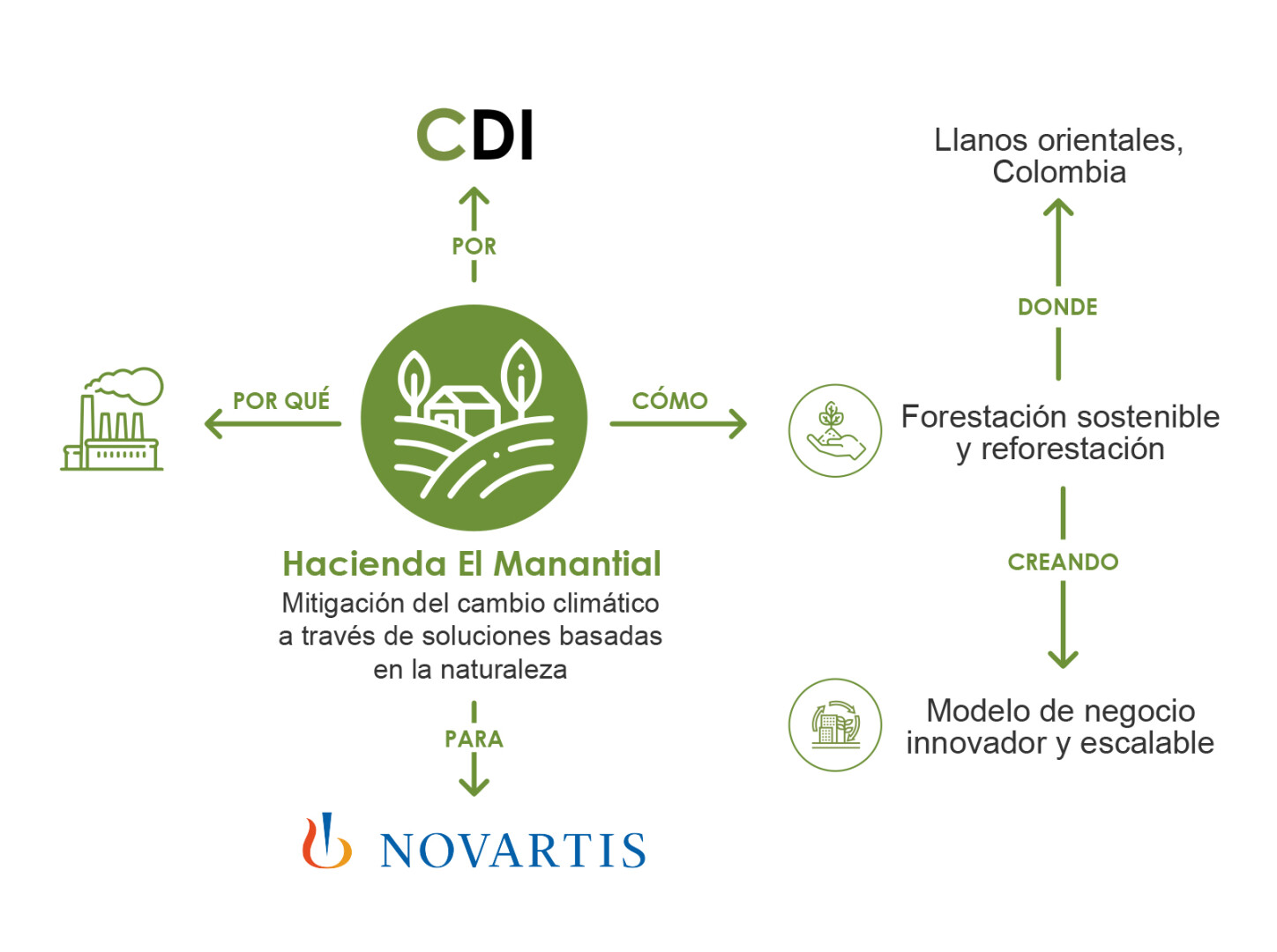 To date, the project has generated a hundred jobs and valuable learning for sustainable forestry development in the eastern plains of Colombia.
---